I was lucky enough to spend this week assisting one of my favourite photographers
Marjolaine Ryley
with her new project
Growing Up In The New Age
, which you can read about on her website
HERE
. I think it's an absolutely fascinating project, quite different from the work she has exhibited in the past. A video from the 2008 exhibition 'Residence Astral' can be found on the Fotofolio website
HERE
For those who aren't already familiar, Marjolaine studied her BA photography course at Farnham! She now lives in Newcastle, and it was the furthest trip up north I have ever been! But oh my goodness, I think I am Newcastle's new biggest fan! It's such a friendly city, with amazing opportunities, they obviously have a very vibrant art scene up there!
I was lucky enough to stay with Marjolaine, so had a brilliant time getting to know her, and her work a lot better! I was helping organise the material she has collected for the
Growing Up In The New Age
project, including family photographs from the time, and Marjolaine's photographs of Hastings that she has taken over the last few years.
It was an excellent opportunity for me to ask plenty of questions, and she was a great help! It was SO refreshing to hear HONEST advice about a career in the photography world, and she was kind enough to go through some of my recent work with me. It was particularly helpful to hear her advice because of the certain similar themes we both explore through our work, family life, memories, life and death. I have almost a fresh outlook on my final project now, I think sometimes it's good to get out of the Farnham comfort zone, hearing the same tutors advice isn't always the best thing for the work! Marjolaine's use of sketchbooks is the most interesting technique i've ever seen, she has numerous projects going on at once, and uses her sketchbooks for her creative writing as well as her photographs, they are works of art themselves!
I also visited the Jenny Holzer exhibition at The Baltic, which was rather traumatising truth be told! But wow, the Baltic has got to be one of the most stunning galleries I've ever seen! Such amazing space!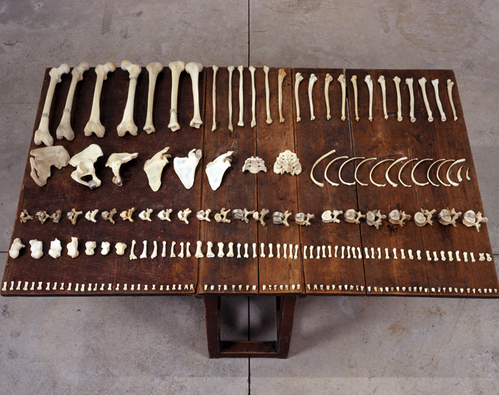 All in all I had the BEST time, and I am now returning back to my final project with a new outlook, with the reminder that it isn't really FINAL, I can carry this project on for years, I just have to resolve it to a certain point that I'm happy with. I also intend to explore the writing in my journal to see if any would be suitable for the installation. If I have time, I really want to make something more than just wall images, at the moment I'm considering a Consetina, but we shall have to see!
Hopefully I will be returning to help Marjolaine in the summer, I can't wait to see what work she would have collected by then! I would like to thank her SO much for this week, it's been inspirational!