I was lucky enough to stumble across this book on Ebay a few weeks ago, mostly due to it's gorgeous front cover etching! However, once I received it and began reading, I discovered that it's author, Oliver Pike, was a very interesting man indeed. I chose not to alter the colour of the scans because of the age of the book, i think it deserves to be shown in it's true quality!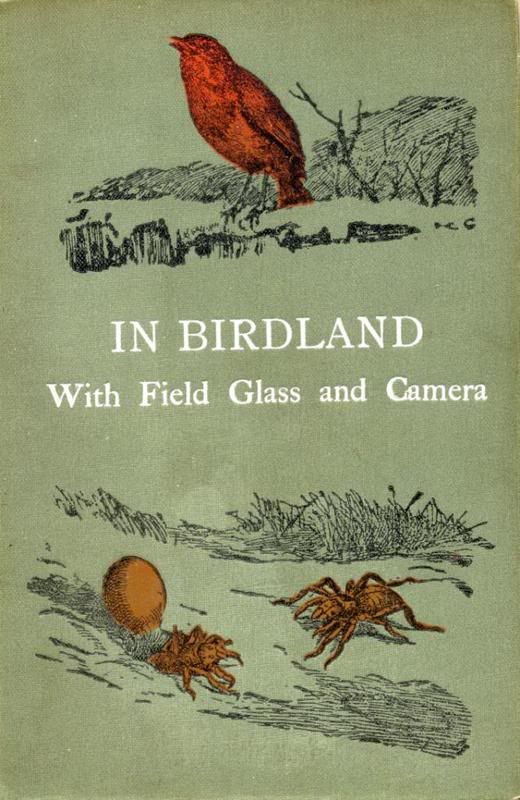 Oliver Pike (1877-1963) was an early British pioneering photographer, film maker and author of wildlife subjects, particularly birds.
Pike took his first photo (of a flower) aged 13, and then began assisting photographer Reginald Badham. Together, they developed electric shutter releases, and eventually, bird activated trip-wire releases!
'
In Birdland With Field Glass and Camera
' was his first book published in 1900, and was followed by 24 other books!
Here are some of my favourite pages from '
In Birdland With Field Glass and Camera
', I have always been fascinated with birds nests, so to see how many examples Pike tracked down for this book is quite fascinating, I particularly enjoy the examples of the nest on the wooden chair. He seemed keen to point out that nature is all around us, we should open our eyes and be more vigilant, appreciate it every day!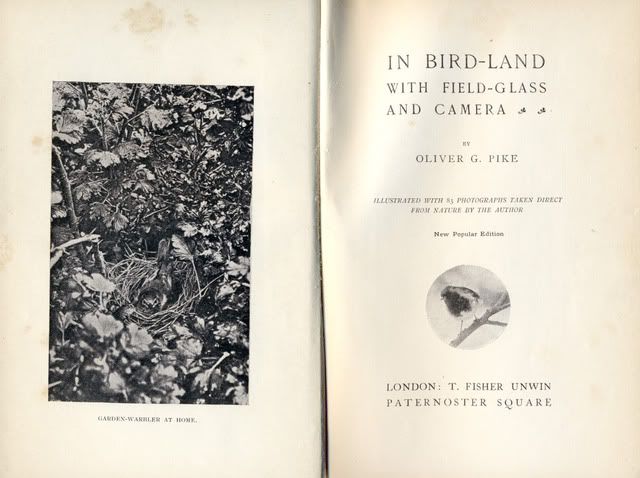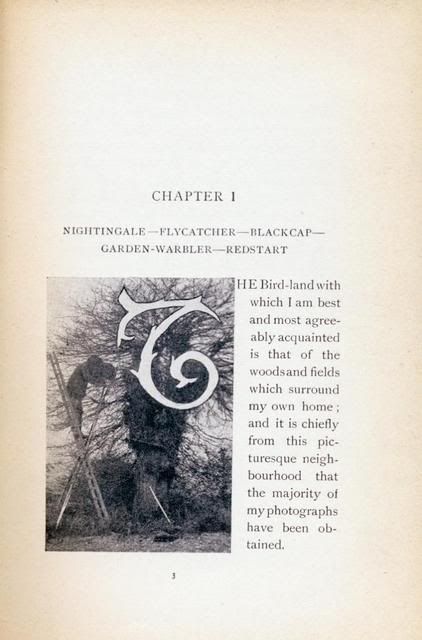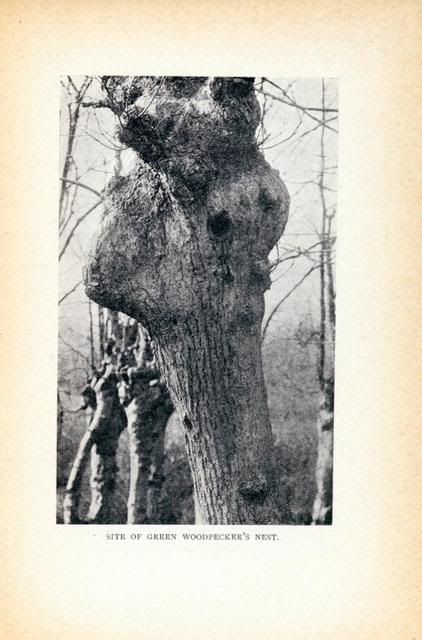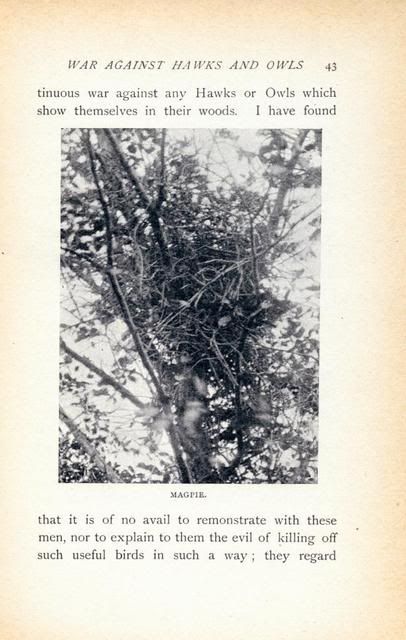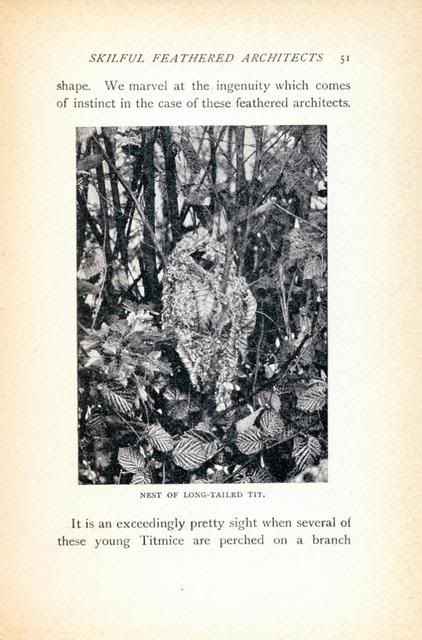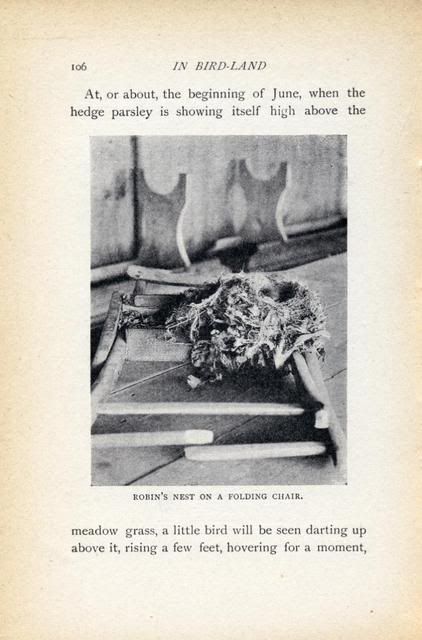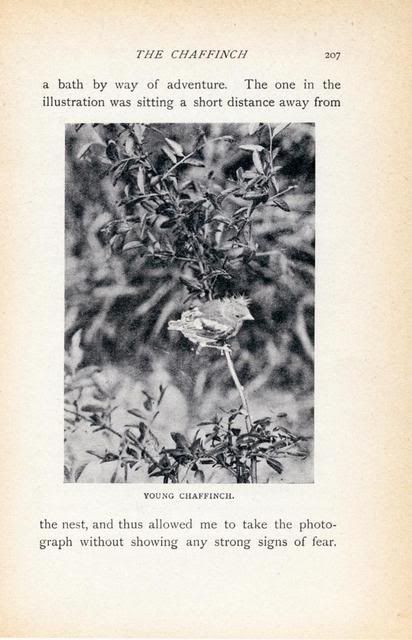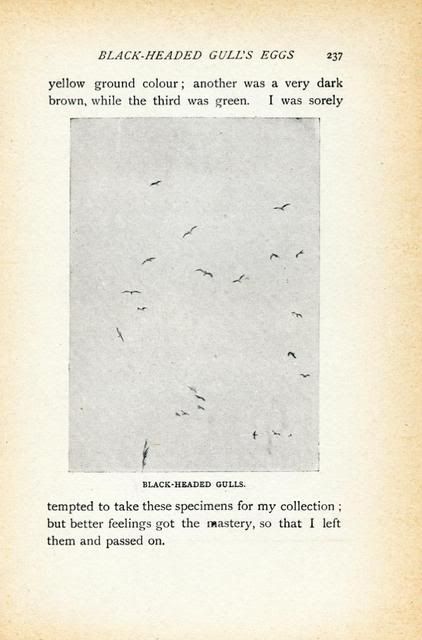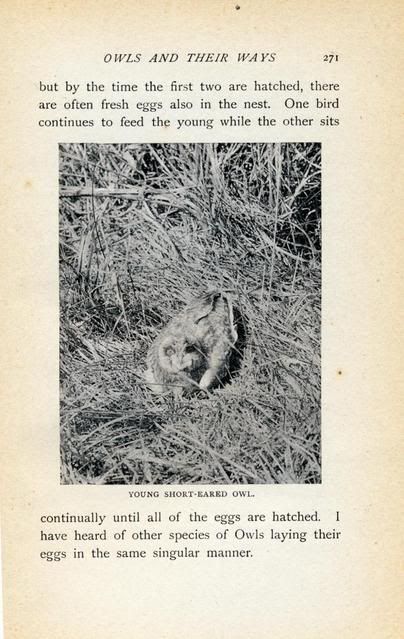 Pike designed his own camera
"The Birdland Camera
' which was marketed by Sanders & Crowhurst of Shaftesbury Avenue, London. This is an advert for it in the back of the book. I managed to track down one on an auction house website...sadly the last one they had sold in 1998, for £150!?! Unbelievable.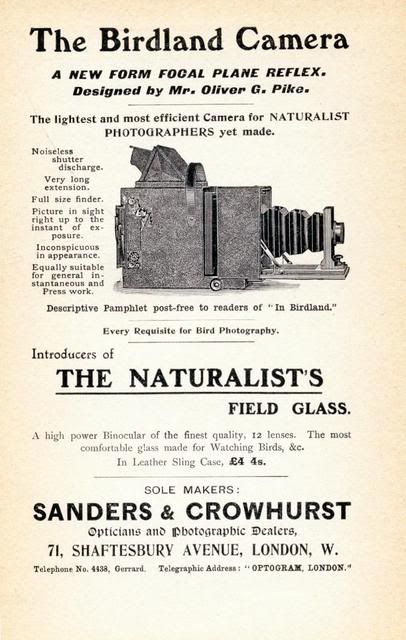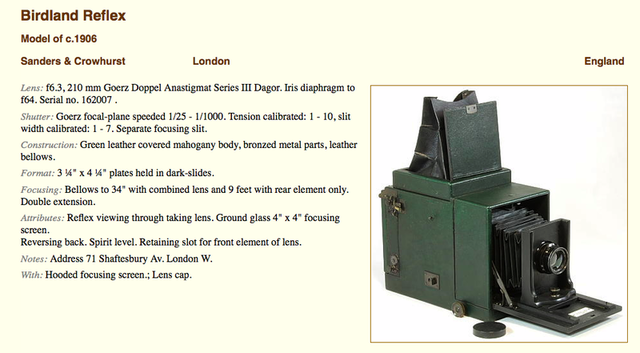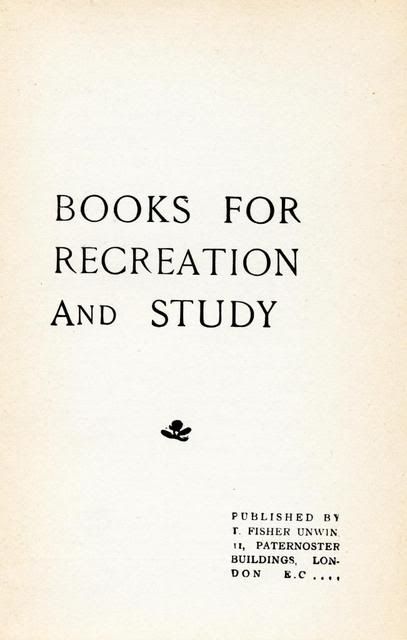 Pike was opposed to egg collecting, shooting and other blood sports in Britain. He was keen on education, and widely lectured about his experiences. His collection is now kept in the National Media Museum.
He was also an avid film maker, and his creation '
In Birdland
' was the first wildlife film to be screened to a paying audience in Britain. Although over 100 prints of the film were made, sadly, all copies are now thought to be lost. I found one of his other creations on youtube, which was made in 1908:
A still taken from his 1922 film '
The White Owl'
What an achievement. Oliver Pike left such an amazing legacy for future nature photographers, he really did explore every method of photographing the wildlife he cared so deeply about, inspirational. I hope to collect more of his books, I really am his newest fan!
Thanks for reading.