Good evening!
I was lucky enough to win some more glass plate negatives featuring Aldershot, the seller couldn't tell me much about them apart from they were taken around 1920, so in the aftermath of WW1 when troops would have been returning back to town. It was a bit of a gamble as they only photographed one of the slides on ebay, so i had no idea what the other 3 were like, but turns out I was lucky with my gamble! (anyway, for £2.99, it was well worth the risk!)
As always, if anybody can tell me more about these (as i have been getting so many extra visits since my post on Frith Hill, so lots of you must be as interested as i am!) please do leave a comment or email me at: info@katiebedlow.com, I always want to learn more!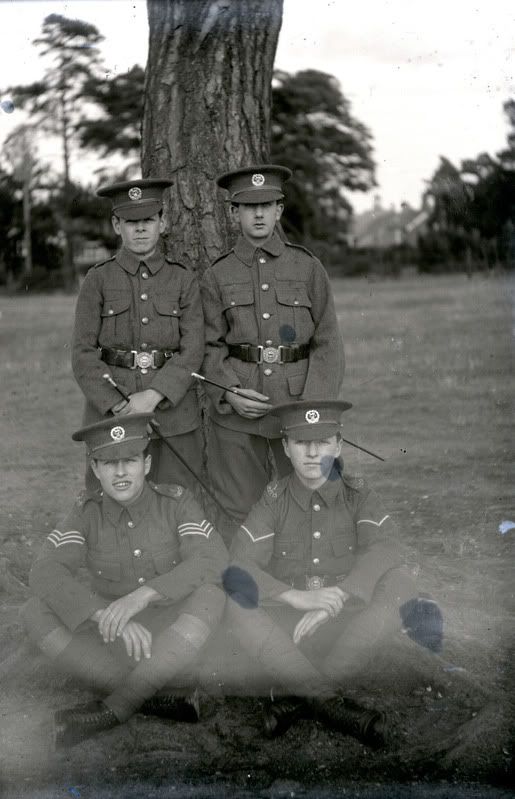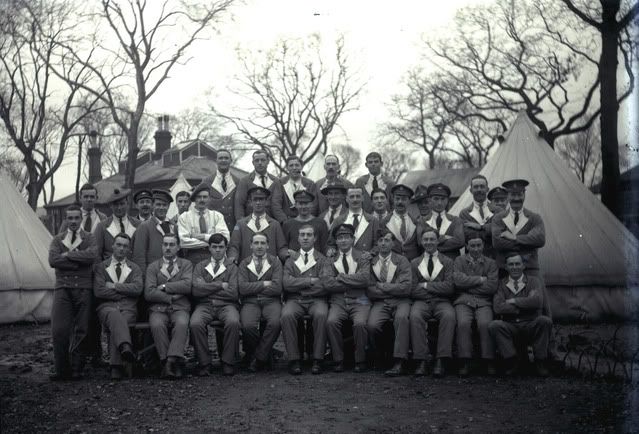 Those white tents are becoming quite iconic to me now!
I also struck gold with these two portraits, they were both obviously determined to get it right! I also love the use of the old wooden chair against the prickly hedge, quintessentially English!!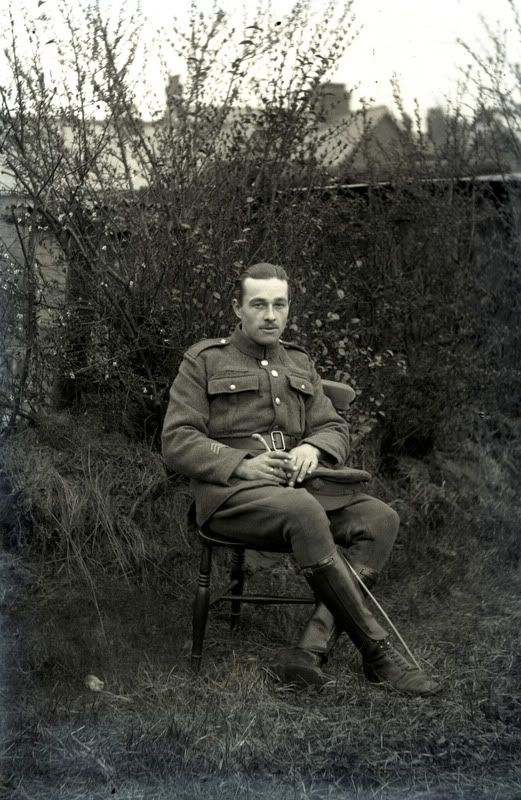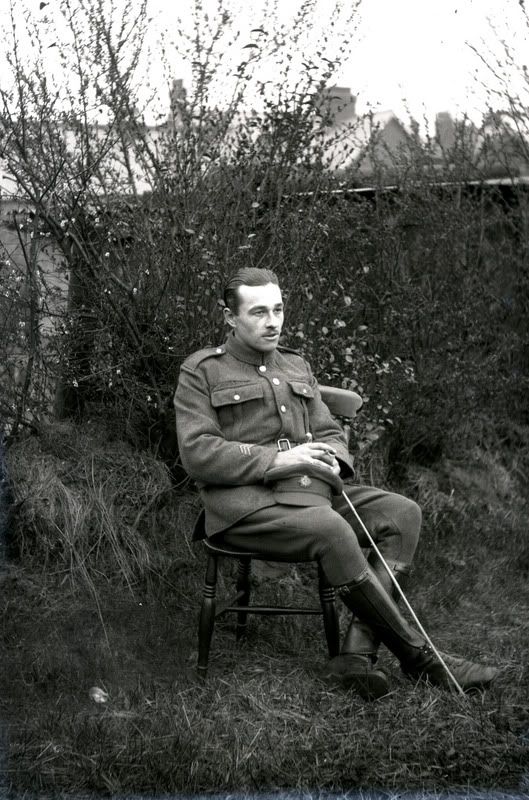 I am planning to ask advice at Uni about how I should approach printing from my collections of glass negatives, perhapes hand printing them myself could give them a new dimension and help make my intentions clear...because right now i feel like a bit of a mad collector lady (which of course, I am, but if i could make use of it, even better!)
Hope for those of you also researching Aldershot history, this proved useful!
Thanks for reading!
Katie