Here is another amazing book I have found in the Tunbridge Wells "
Hall's
" bookshop, a regular place for me and Bruce to browse on a Saturday afternoon!
It's the most amazing shop, floor to ceiling with every book imaginable!
"
Woodland Birds
" is a King Penguin book, so naturally it's beautifully done! Could you imagine a better front cover?
I have several books of bird studies, but this is my new favourite. The illustrations are absolutely beautiful, the compositions are very unusual indeed, particularly this one of the pigeon, it just seems too delicately posed for a educational book...
The illustrations were by Peter Shepheard, a passionate naturalist, artist and architect. It's said he always travelled with a small pocket knife and an A5 ringbound sketchbook. Some were filled with concise site notes, or sketches to explain to his architecture contractor or client how something could be constructed; others contained exquisitely drawn animals, plants or nudes, mostly executed from memory. He seemed to be constantly interested by the natural world around him.
Annabel Downs writes: "
From childhood days pedalling around the Wirral, looking into ponds and birds nests, Peter Shepheard remained passionate about nature; he was interested in wild plants and native species long before it became fashionable. He abhorred double flowers, improved varieties, and variegated and coloured foliage.

He absorbed how nature worked, and then sought to understand more through drawing - how a pintail duck sits on water, for example, or how a building he was designing would sit in the landscape. Nikolaus Pevsner asked him to illustrate two books on ducks and woodland birds in the King Penguin series. He also produced all the line drawings for his own books, Modern Gardens (1953) and Gardens (1969).
"
A wonderful inspiration. I hope you enjoy his stunning illustrations, i'm so glad to have found another fantastic naturalist, they are certainly rare these days.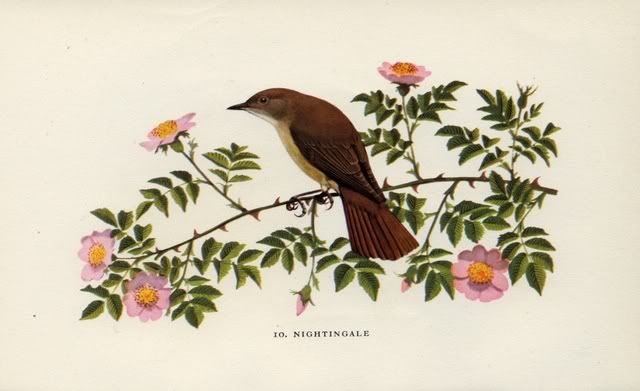 Thanks for reading!
Katie