During my recent trip to Brighton, I visited The Booth Museum for the very first time! Founded by naturalist Edward Thomas Booth in 1874, it remains true to its nickname
"home of the dioramas
", as Booth was the first man to depict taxidermy animals in scenes resembling their natural habitats, down to the type of foliage and rocks included. His detailed sketches and notes show how determined he was to keep his work true to life, and as well as his taxidermy and famed bird collection, he also studied fossils, skeletons and insects. The skeleton room is vast, holding elephant skulls, and narwhales amongst other amazing examples, even a human skeleton features!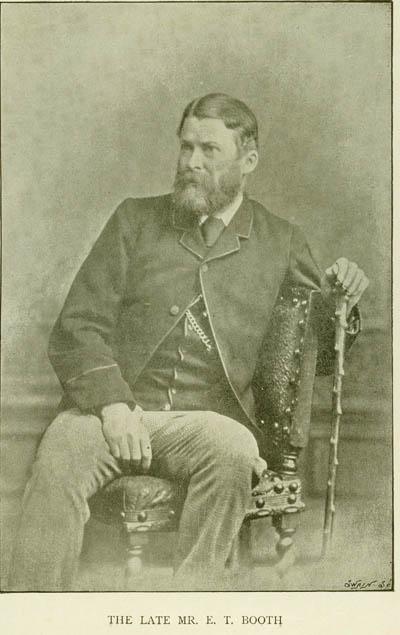 Booth was born in 1840, to a well-to-do family. His early years were spent in education in Brighton and then on to Trinity College Cambridge where he studied only briefly, before be asked to leave having spent more time on the fens shooting and observing birds than studying! The museum guide told us he was quite the playboy character, with too much time on his hands as a young man, it was the best career choice he could have hoped for! He was considered a real character, and even had his own carriage at Brighton Station to hook up to the next outward bound train whenever a new or rare bird was spotted!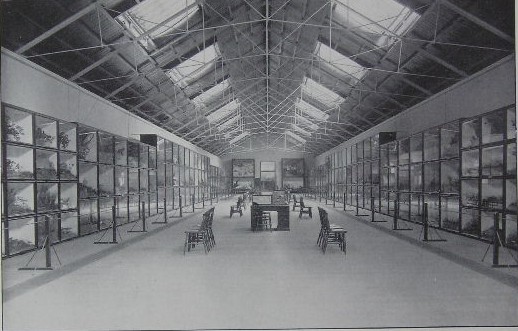 The view inside the museum, as it was around 1911.
Sorry I didn't take a photograph of the entrance now to compare, the light in the museum is so dim (to preserve the taxidermy) that my Iphone was quite useless, and the next photos aren't exactly brilliant, but hopefully they'll give you an idea of the sheer amount of work in this building! It doesn't look like a large space from the outside, but they sure have made the most of the space! Floor to ceiling cases, some absolutely huge, the top ones housing eagles and vultures which are eating lambs and rabbits...nice!
Apart from a new desk and study area, the exhibits look exactly the same as the above picture. Here are a few pictures i managed to take, apologies for the quality!
My favourite bird of the moment! See all the leaves and foliage included?
1. Claire and the giant fish! 2. Fantastic Flamingo!
Painted dioramas in the fossil room
Booth should never be regarded as a commercial taxidermist, as his collection until his death was a private resource
.
The building itself was built specifically around the collection, some cases even featuring in the walls themselves. Considering I co-own several taxidermy pieces with
Bruce
, I did find the museum quite overwhelming, all those little bodies peering out into the dim lit room...I don't know why I felt like that, I'm pretty tough! I guess the thought that Booth shot all those birds and animals himself is another factor, he certainly was busy! But it's a true gem in the naturalist movements crown, you won't be stuck in queues to look in the cabinets like at the Natural History Museum, it's much more curious at Booth! It's a truly unique place to visit and I thoroughly recommend you pop by when you're next in Brighton, especially if its raining cats and dogs like on our trip!
Myself by the Narwhal/Killer Whale/Dolphin and Indian Elephant specimens.
Stained glass windows in entrance hall.
Thanks for reading!
Katie