I love bees. Short and simple. Ever since I was little, I've been facinated by their antics in the garden, nothing makes me happier then a chubby, fluffy bumble weaving amongst the flowers, their happy hum providing the perfect summer soundtrack. Could you even imagine a world without them?
Sadly, if recent studies are correct, that could be the apocalyptic outcome of our modern world of chemicals, bulldozers and concrete. We all know about the plight of the bees, but I think we also all know not enough is being done. Personally, I have spent the last month digging/sowing/planting bee friendly patches of flowers all around my garden, after deciding we weren't pulling our weight in this fight.
Needless to say, when I find a new product which is fighting the bees cause, I can't wait to be involved! I was browsing my favourite shop in Tunbridge Wells at the weekend,
Gardener & Cook
-which always has some lovely things I want to take back on the train with me! But this week, I spotted their selection of
beefayre
on the shelf, and was immediately taken by the gorgeous packaging - stunning botanical and bee illustrations on every one.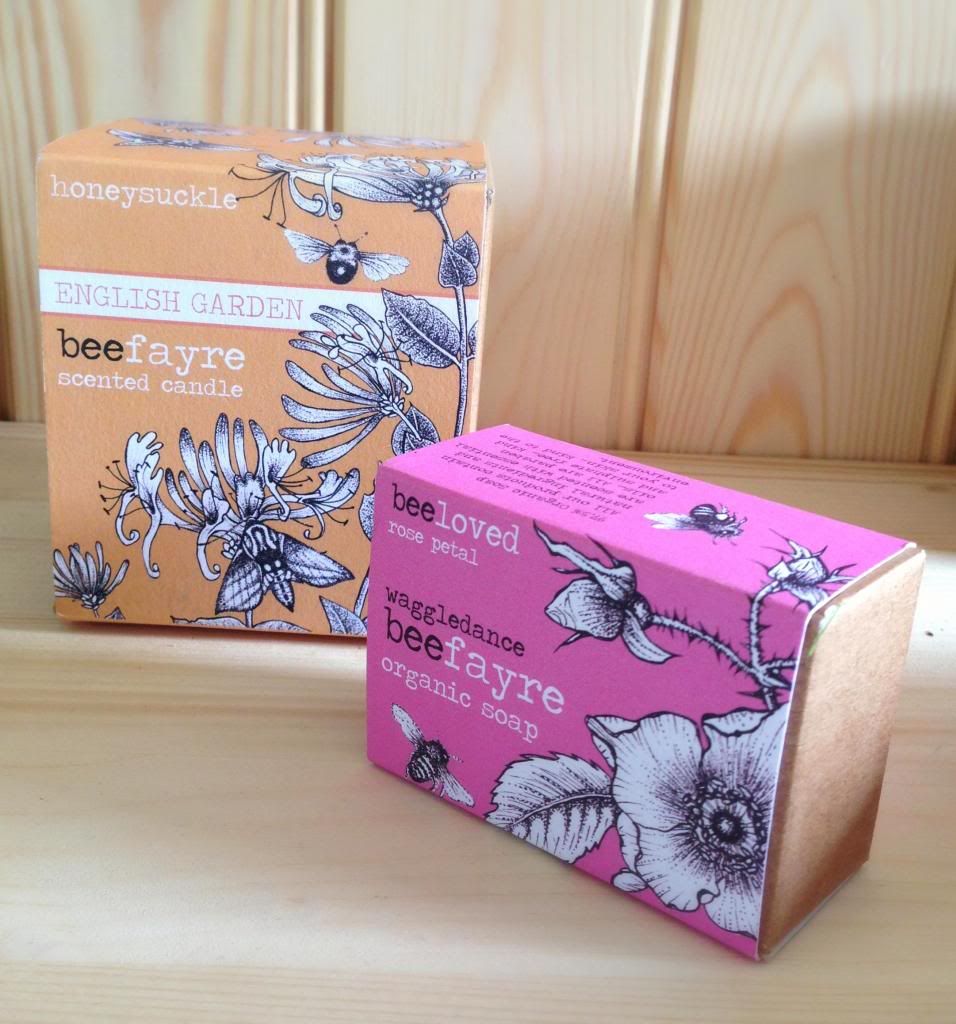 In their own words
: "
Our aim is to promote health and happiness with our products while also informing a wider public about the plight of the honeybee...
beefayre donates 3% of its profits to bee conservation and research, and aims to encourage a deeper understanding of our connectedness with bees and their plight.
Protect our bees & their habitats

- without them our very existence is threatened.

Consume with care -

create quality products that do not cost the earth - literally!

Champion biodiversity

- to encourage a diverse habitat for bees and other pollinators.

Sustainability top to bottom - to ensure ingredients are sustainably sourced and to keep packaging low impact.

Rediscover ancient wisdom

– to learn about bees and the healing products from nature's own larder.

Think inter

connec

tedness

– the health of our bees is a barometer of the health of our planet.

"
It was impossible to choose between such delicious fragrances all themed around bees favourite flowers, such as Bluebell and Wood Anemone, Buddlia and Linden Blossom. Eventually, I decided on the
Honeysuckle fragrance
which just reminds me of walking through my garden in summer. All the candles are hand poured natural plant wax, with added beeswax. The glass of the holder is every bit as decorative as the box - who wouldn't want to receive one of these as a present!?
I also picked up a 'waggledance' rose petal organic soap, because I was so surprised to actually LIKE a rose scented product, usually they are too sweet and powdery, but this one is perfect.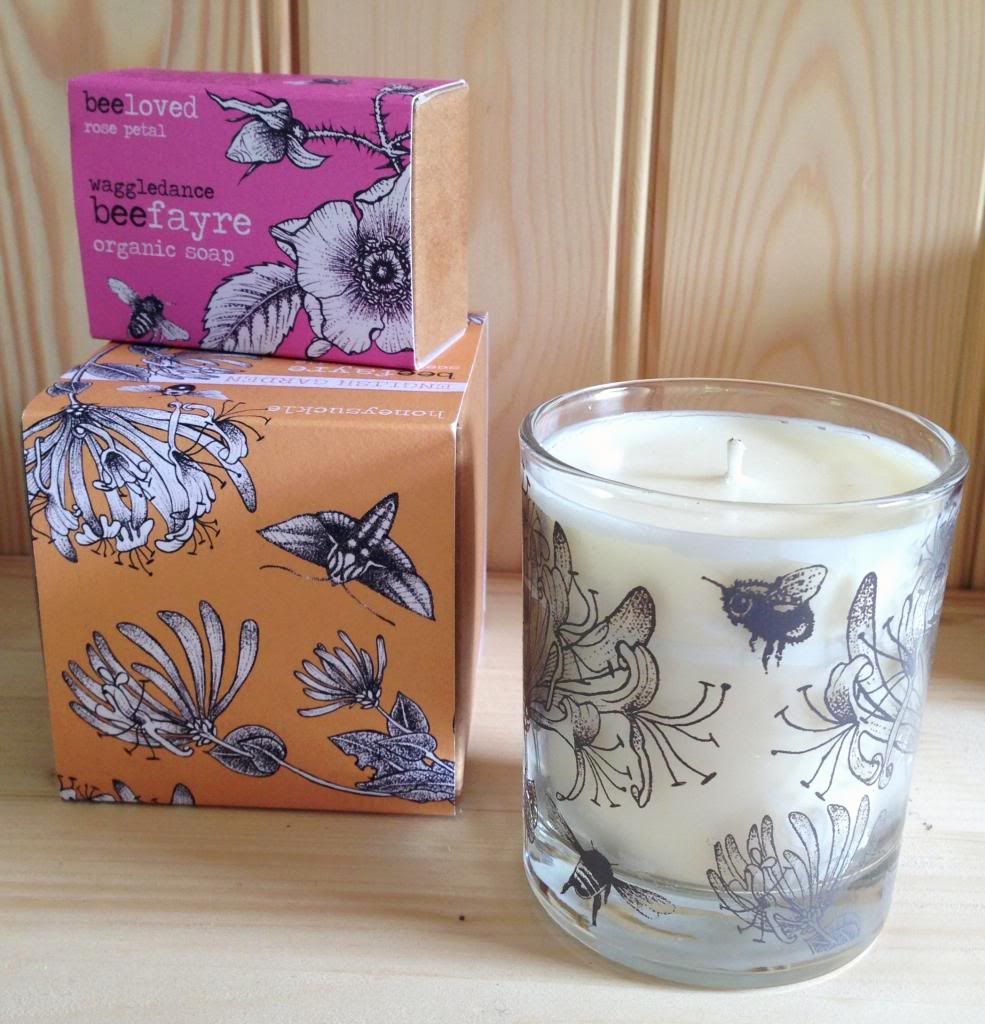 Beefayre
are an absolutely steller company who should be highly in demand for their beautiful quality products and excellent beethos! Please visit their website to see their huge selection, from honey to lip balm, diffusers, body lotions and cards. Personally, I'm just going to collect the whole set.
www.beefayre.com
ALSO, this is the book I have been using as inspiration, highly recommend it!
'
The Wildlife Gardener: Creating a Haven for Birds, Bees and Butterflies' By Kate Bradbury