Hello! A new theme on the blog will be a monthly round-up of some special finds that fellow-minded readers might appreciate! I've always been interested in collectibles and antiques, I wish I could indulge this passion full time! All this months suggestions are Ebay finds, but I will aim to mix it up in future!
To begin with, as it's SUPPOSED to be glorious Spring Time, how about bringing the outdoors-in with this fantastic daisy chandelier? Hand painted, a definite talking point for guests! The sellers haven't provided a date, but I'd guess late 60s early 70s?
£139.00 Buy It Now, take a look HERE
Next up, a beautiful woodcut print by Gertrude Hermes, 1949.
Gertrude Hermes (1901 – 1983) was an important sculptor and print-maker who worked among the Avant Garde group which also included Henry Moore and Blair Hughes-Stanton – who studied under Leon Underwood in London in the 1920s. This beautiful print is even signed in pencil with a message from Hermes, anyone like fishing?
Currently £240, a true catch of the day! (Ahaaaa!) find it HERE
Continuing the
Woodcut theme (my latest obsession, at least it's out in the open now!) A more naive-but still utterly charming effort from the 1950s/60s which really made me smile! This is a very familiar scene to me, I do love a good flat cap!
Here's a rare item from one of my favourite artists Claire Leighton, "A Farmers Year" - a collection of her beautiful woodcuts depicting pastoral themes. This is a 1992 reprint, first published 1933,
but still very rare, and it's in fantastic condition! The seller is obviously knowledgeable of its worth, and has taken some excellent photographs of it, i was just excited to see such an item

existed! Hopefully find copy myself one day, I'm slowly collecting Leighton's published works, it's a long term project!
I couldn't possibly not include a vintage photograph, so here's a very charming example of a late 1800's family scene, this would fit into my collection nicely! I particularly enjoy how every person is posed so differently, the ladies accessories are also so interesting!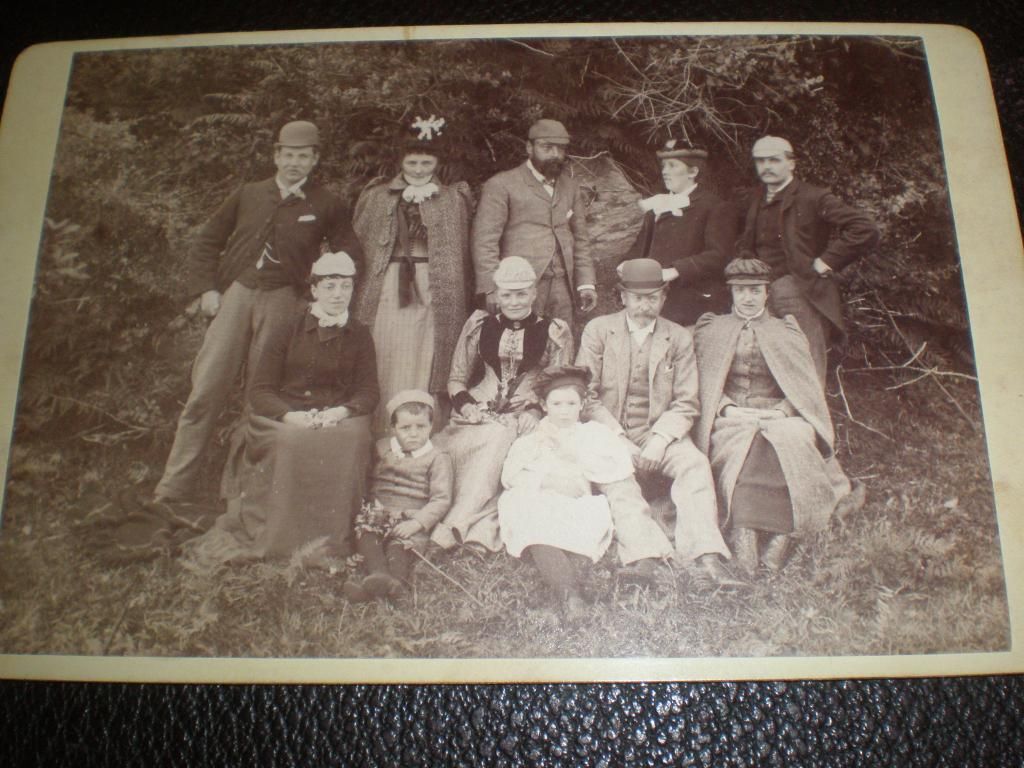 £8 Buy it Now
HERE
Finally, some "so bad, they're good!" pair of mock Staffordshire cows! Might sounds like an odd choice, maybe not the most on trend, but I love them - utterly ridiculous, useless, happy little things! Would cheer up any mantelpiece, maybe even bookends for some Penguin classics?
I could carry on all day! I should probably just apply to Bargain Hunt and be done with it! ;)
Wishing you a lovely week!